Our Story
We started Nudge Printing in 2011 as a side gig in our basement. We are both Michigan State University grads and passionate about providing quality products.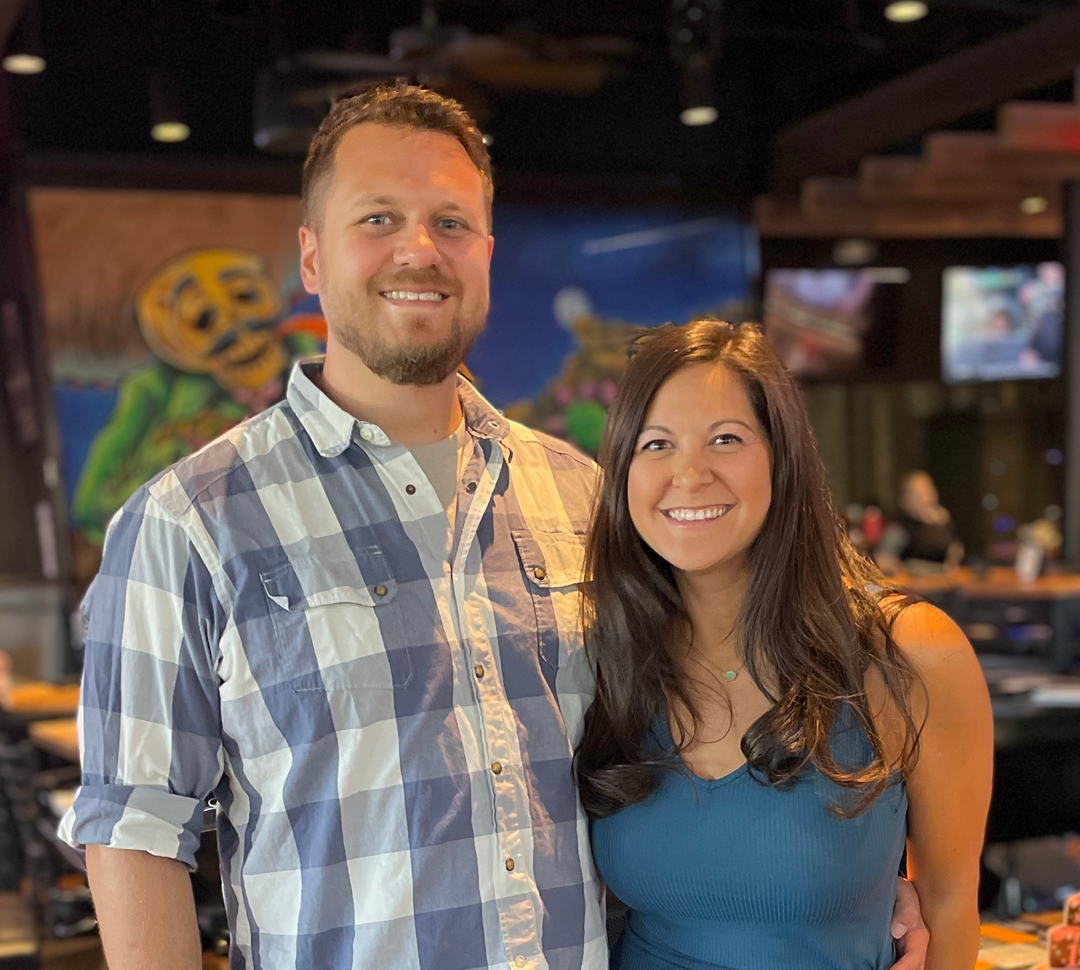 About Us
We are Gabe and Brittany Viscomi, Michiganders born and raised in the East Lansing, Michigan area. We're proud Michigan State University Spartans Alumni.
In 2011, we thought we'd put our business degrees to the test and start Nudge Printing to supply die-hard fans with great feeling shirts and high-quality decals. We're primarily an online store with a manufacturing facility where we do all of our printing in Portland, MI.
Our business model started with our beloved MSU and we've grown our collegiate license's to over 50 universities. People liked our products so much we were getting requests to offer other colleges which encouraged us to provide our super comfy apparel and heavy-duty decals to other fans all across the country.
We stand behind our products and strive to make sure our customers are always 100% satisfied. We never get tired of hearing "It's my favorite shirt!".