It's a little odd to be talking about cornhole and summer-time games when it is snowing outside, but here we are. 
When our stay-at-home order was first announced, I posted a short guide on how to make your own cornhole board as a fun way to pass the time while you're inside, but because it was so short, I didn't pay as much attention to the decal portion of it.
The best part about cornhole, both the rules of the game and the decoration of the boards, is that it is so uniquely personal to each player. Everyone has their own version of cornhole house rules (more or less), and everyone also has their own specific cornhole boards that are near and dear to them. People will personalize them for tailgates, for grad parties or family gatherings, or even for wedding receptions! And my house rules you ask? 
a bag that hits the ground and then bounces onto the board only counts for points if my teammate or I threw it
if a bag slides off the back and you catch it on your foot, the person that threw it has to finish their drink
if you get all four bags in the hole in one round, you get to sign the board
if you go over 21 points, you have to go back to 15 
If you've bought a Nudge cornhole decal, you already know how simple it is to apply on to your board (and if you're thinking about buying a cornhole decal or haven't applied yours yet, make sure you read this to apply it correctly or watch this video!). Cornhole is great for everyone in your family to play, but it feels really special if your boards are customized to your favorite school or your family name (hint - we also make custom cornhole stickers and decals if you want to check that out too)!
Getting your decal on the board is only half of the battle, though. If you apply the decal and start playing cornhole right away, it will look great, but over time, the dust from inside the bags will find their way under the sticker, slowly creating air pockets that will allow more dust and dirt to find its way underneath and before you know it, the sticker doesn't adhere to the board anymore. Similarly, the more throws you make, the bags will slide up and down the board, snagging on the edges of the decal and it won't look as good for long. 
To prevent that from happening and giving your cornhole boards look brand new for a long time, we suggest finishing the boards with a few coats of polyurethane after you have applied your decal and let it sit for a few hours. It's a lot harder than it actually sounds, especially if you're a novice handyman like me! But don't worry, here are a few frequently asked questions we get about making sure your decal sticks as long as possible!
What is polyurethane? Aside from being very difficult to spell, polyurethane is a finishing varnish that is chemically produced to seal together molecules in wood to make it appear freshly shined and brand new. There are many different variations of polyurethane out there - study up on which one will best suit your cornhole environment!
Do I apply the decal or the finish first? Always do the decal first, sealant second. If you have a set of boards that you've already stained with polyurethane, not to worry - our decals will still stick, but we encourage you to put an additional coat or two over the decal after it is applied to confirm longevity. 
What type of polyurethane is right for me? That's a difficult question to answer with a blanket statement because there are so many different varieties that you could use: interior vs. exterior, light vs. dark stain, gloss vs. satin, oil-based, vs. water-based, etc. A lot of it is up to you, but Minwax is the best value, combining quality and price - you can get a half-pint of it for around $10, depending on where you look. Minwax offers plenty of variety in their products as well as tutorials on how to apply and even build some small feature pieces for your home!
By and large, though, I'd suggest an exterior finish (and then pick your stain and brightness off of that), because a) most cornhole is played outside and it is engineered to withstand the UV rays from the sun and b) it's more durable and since your bags will be hitting the board every throw, you don't want a weak product (Full disclosure: I learned a lot from this guide, and you probably can too)!
How do I apply it and how many coats should I apply? Applying the finish is the fun part because you feel like an old master, one with your piece of art!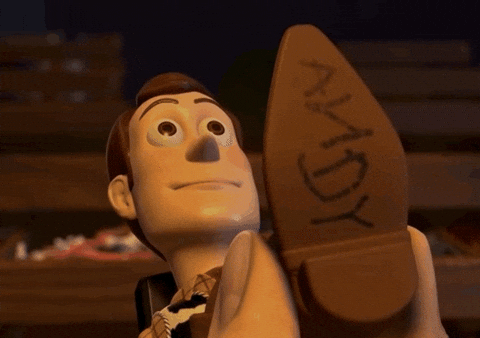 (Although this part of the movie is sad symbolically, you can't deny that the way his boot is painted is so incredibly satisfying)
You can either use a rag or a brush - a rag is a little quicker but brushes hold more and will create a thicker seal - and simply go with the grain of the wood! After your surface area is complete (don't forget to do the sides and the edges!), wait a few hours to let it dry (each finish is different, so check the can or product description), and then go over the surface with some fine sandpaper. This may sound counterintuitive, but using a finer grit, around 220 or so, will level it out and erase imperfections rather than stripping the finish away. 
Apply a second coat (two coats is usually perfect), wait another few hours, sand it again, and you're good to go!
Will my board start to yellow? If you use too many coats, then yes. Certain types of polyurethane will require more coats (but those are usually for indoor products that won't get beat up like a cornhole board), so use the eye test after each application, but too many coats will make the decals appear yellow-ish, especially if you select a warmer finish. 
Finishing your board isn't an absolute necessity, but we can't recommend it enough because it will ensure a long life for your customization. If you have questions, feel free to ask!
---
5 comments
---
---